In the General Port containers, general cargo and clean bulk are handled with our versatile harbour cranes.
ALL WEATHER TERMINAL – AWT
In our General Port we have Europe's largest All Weather Terminal (AWT), which is the only one in the Nordic countries. In the AWT we handle mainly containers and general cargo. The logistical whole consisting of the AWT, the loading area and the storage facilities allows us to handle the most sensitive general cargoes efficiently and in dry conditions, protected from the weather.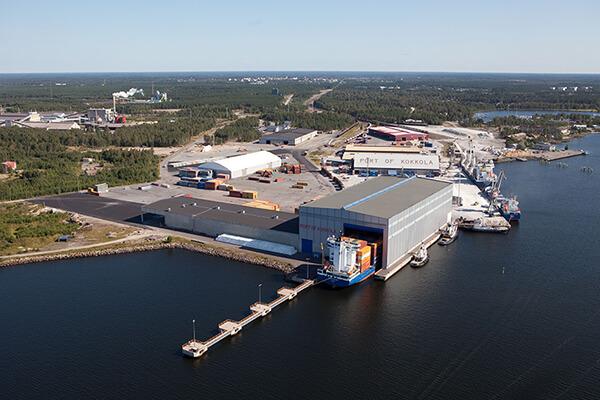 CONTAINER TRAFFIC
Our regular container traffic guarantees to our customers established worldwide connections. The Load Plate-equipment allows the use of the maximum volume of a container unit. As a recognised MSC Container Line port we are also on the world map of container ports.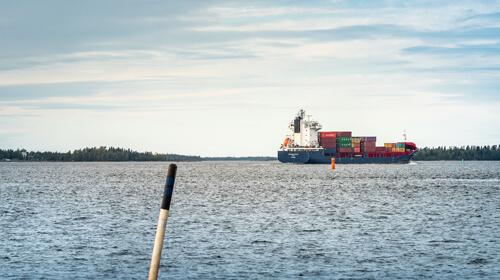 GENERAL CARGO HANDLING
The main general cargoes going through our port are sawn timber, zinc and goods in big bags.
The General Port area offers excellent handling conditions for general cargo.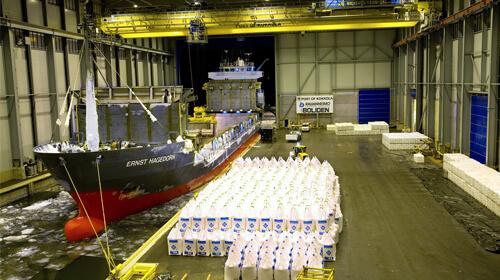 CLEAN BULK HANDLING
The handling of clean bulk – such as lime stone, alumina and raw materials for fertilizers – requires special care. Dark and clean bulk are therefore kept clearly separated from each other in our port. There is a terminal in the General Port, specifically constructed for import and export of clean bulk, equipped with efficient railway wagon unloading devices and conveyors.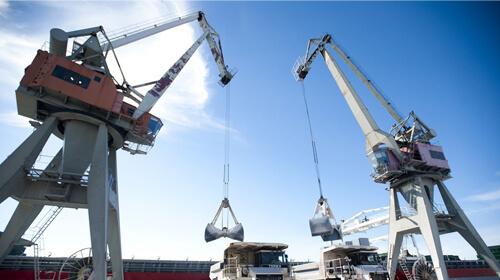 PLENTY OF STORAGE SPACE
There is currently about 40,000 m2 storage capacity in the General Port for general cargo and clean bulk. In addition to multipurpose warehousing and terminal space there is an abundance of open storage fields in our port.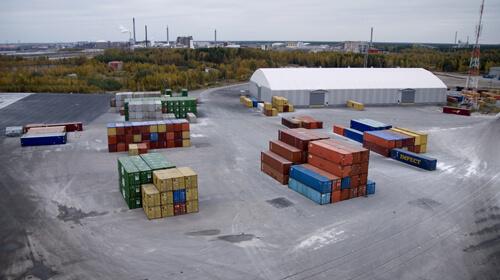 General Port's webcamera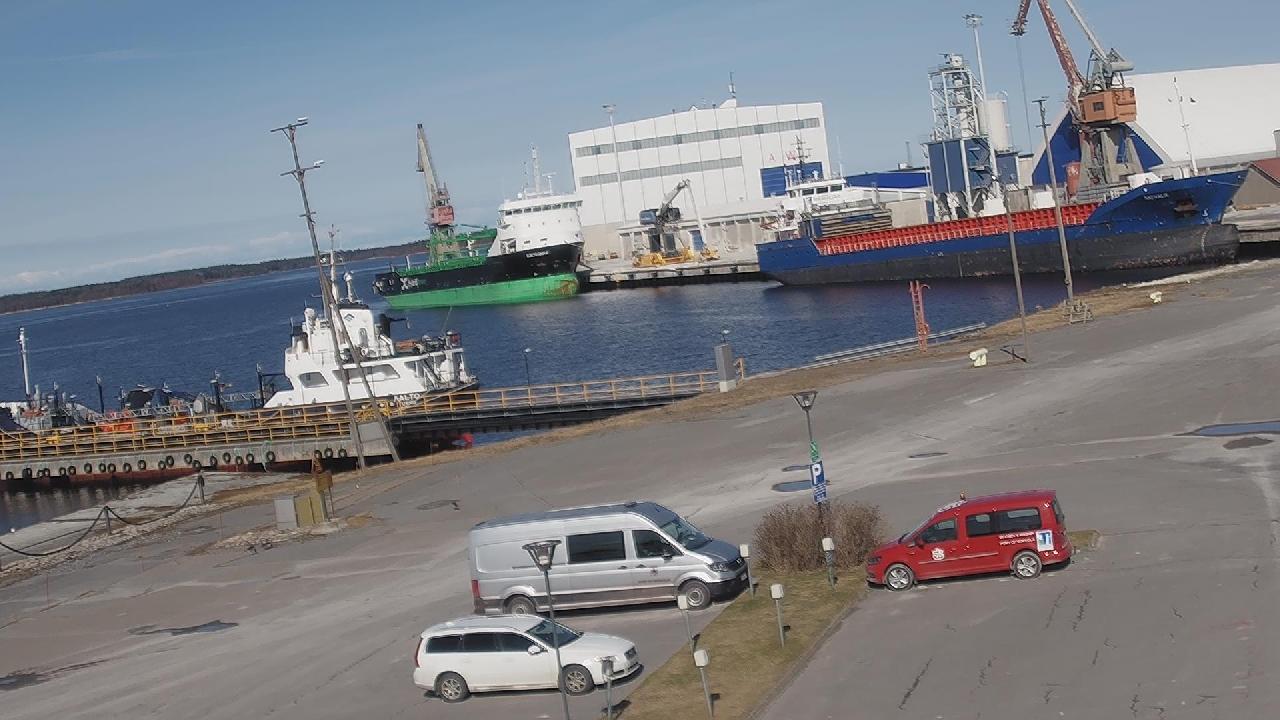 Quays

692 m

Cranes

4 pcs

Warehouses

48 019 m²
General Port Quays
Length
Depth
Shore Quay (1)
162 m
9,5 m
Shore Quay (2)
161 m
9,5 m
AWT Quay (x)
122 m
8,3 m
Chemical Quay (5)
83 m
9,5 m
Pack House Quay
164 m
4,0 m
Total
692 m
General Port Cranes

| | Hoisting capacity |
| --- | --- |
| Crane 1 | 8 ton |
| Crane 2 | 8 ton |
| Mantsinen 120 | 20 ton |
| AWT Nosturi | 50 ton |
| Essemko | 15 ton |
General Port Warehouses
The year of construction
Area m²
Type
Facilities/Purpose
Warehouse 1
1992
2 580
Warehouse
Dry bulk
Warehouse 3
1980
6 000
Multipurpose warehouse
Dry bulk (Breakbulk)
Warehouse 4
1981
6 000
Multipurpose warehouse
Dry bulk (Breakbulk)
Warehouse 5
2021
4 000
Multipurpose warehouse
General cargo
Warehouse 6
1991
3 360
Warehouse/Terminal
Terminal with conveyor / General Cargo
Warehouse 7
1994
7 480
Covered open-side warehouse
General Cargo
Warehouse 8
1996
8 064
Multipurpose warehouse
Dry bulk / General Cargo
Warehouse 9
2009
5 015
Multipurpose warehouse
Dry bulk / General Cargo
AWT Warehouse
2005
5 520
Multipurpose warehouse, heating option
General cargo
Total
48 019
G-4ZN8NKFKBQ