Container traffic in the port of Kokkola will have more impact.
PRESS RELEASE 20.11.2023
Container traffic in the port of Kokkola will be noticeably more impactful thanks to the new gantry crane that Port of Kokkola Ltd. invested in. The crane arrived at the port of Kokkola over the weekend and the plan is for it to be in use before the end of June. According to Managing Director Torbjörn Witting, the now-acquired crane is an important part of the overall port logistics with which Port of Kokkola, for its part, enables business operations within the industry's green transition.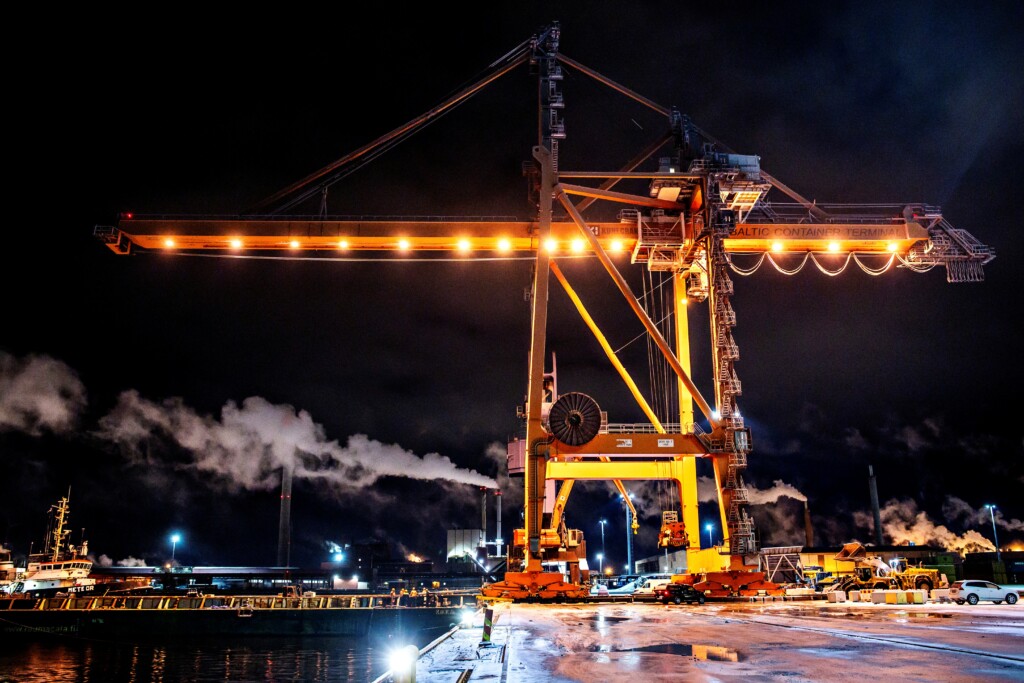 The current operators in Kokkola Industrial Park have several significant investments underway related to the clean green transition. In addition, several new operators are considering investing in Kokkola.
– We have had loyal container transport customers since 2009 from, among other things, the KIP area, industry in central Finland and the retail trade. There is now a sharp increase in container traffic in the port of Kokkola and we have received strong feedback and several requests from customers to increase our container handling capacity. At the same time, the size of container ships is increasing all the time, for which the 17 container rows crane suits perfectly. This crane investment is our answer to our customers' needs, and it also improves our service to our partners, Torbjörn Witting explains the background to the crane acquisition.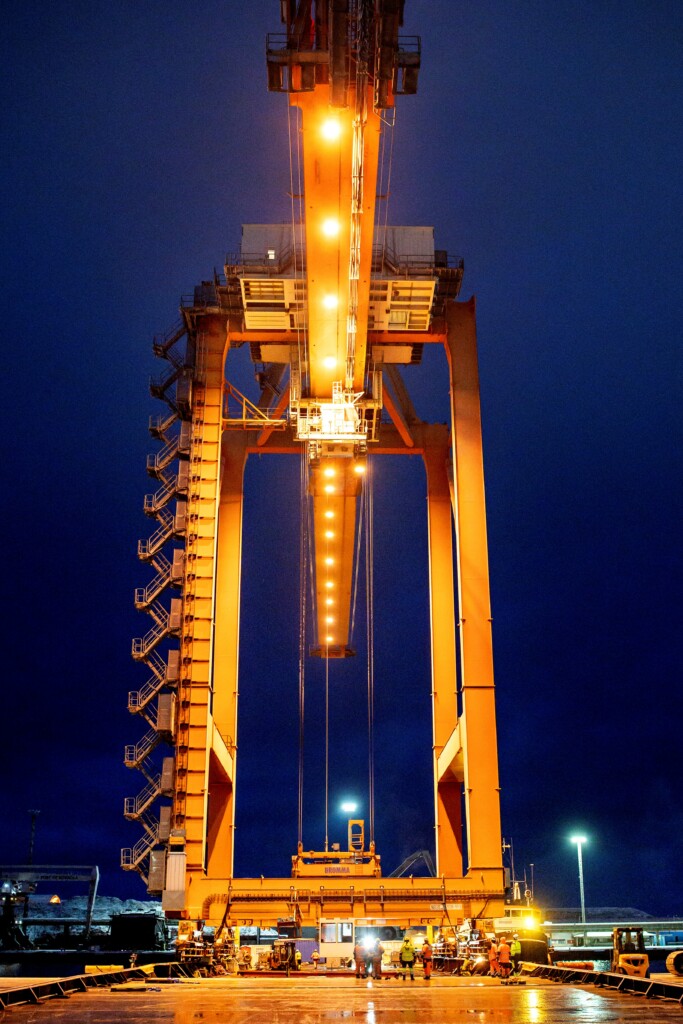 Port of Kokkola began solving the container crane issue by mapping the supply of little-used container traverse cranes. A suitable crane was found in Poland.
– The price of the crane is a trade secret, but we were lucky that our team found this specimen. The crane type is massive, and the prices of especially new cranes are very high. In this case, we got an excellent crane for a fraction of the cost of a new one. The investment is of a size class that is just right for the number of containers we expect to handle.
The crane is designed to at best handle more than 60 TEUs (Twenty-foot Equivalent Unit) per hour, and it will be able to serve our customers far into the future.
Silverstone Port will be the new container port
Until now, the containers have been handled in the General Port and in the Silverstone Port. The container traverse crane will be placed in the Silverstone Port where container traffic will be concentrated in the future, and which will also become Kokkola's new port for the container traffic.
Of the major international container shipping companies, MSC and Hapag-Lloyd have already noted the port of Kokkola, and container transports to different parts of the world depart from here every week.
– The deep access channel makes traffic to Kokkola with large container ships possible. As we can also use the other crane capacity in the Silverstone Port alongside the now acquired container traverse crane, we can receive and effectively handle the very largest container ships that come to the Port of Kokkola, says Torbjörn Witting.

Additional information:
Torbjörn Witting
Managing Director, Port of Kokkola Ltd
Tel +358 40 511 9595
torbjorn.witting@portofkokkola.fi